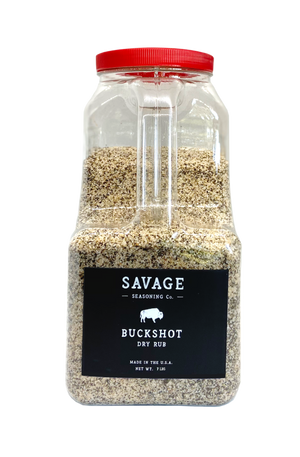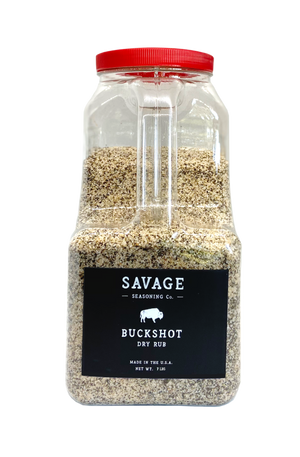 On Sale
Buckshot Refill Jug
Buckshot Dry Rub
This refill jug is perfect for the dedicated griller. Simply use to refill your bottle or use to coat your larger meats. Can fill about 9 bottles. 

GOES GREAT ON | Beef and wild game. Savage enough for anything.
HEAT LEVEL | Very low

INGREDIENTS | Coarse salt , Black Pepper, Garlic Powder, Onion Powder, Cayenne

SHIPPING | Ships within 3-5 business days.